Kinetic Winged Gear Pendant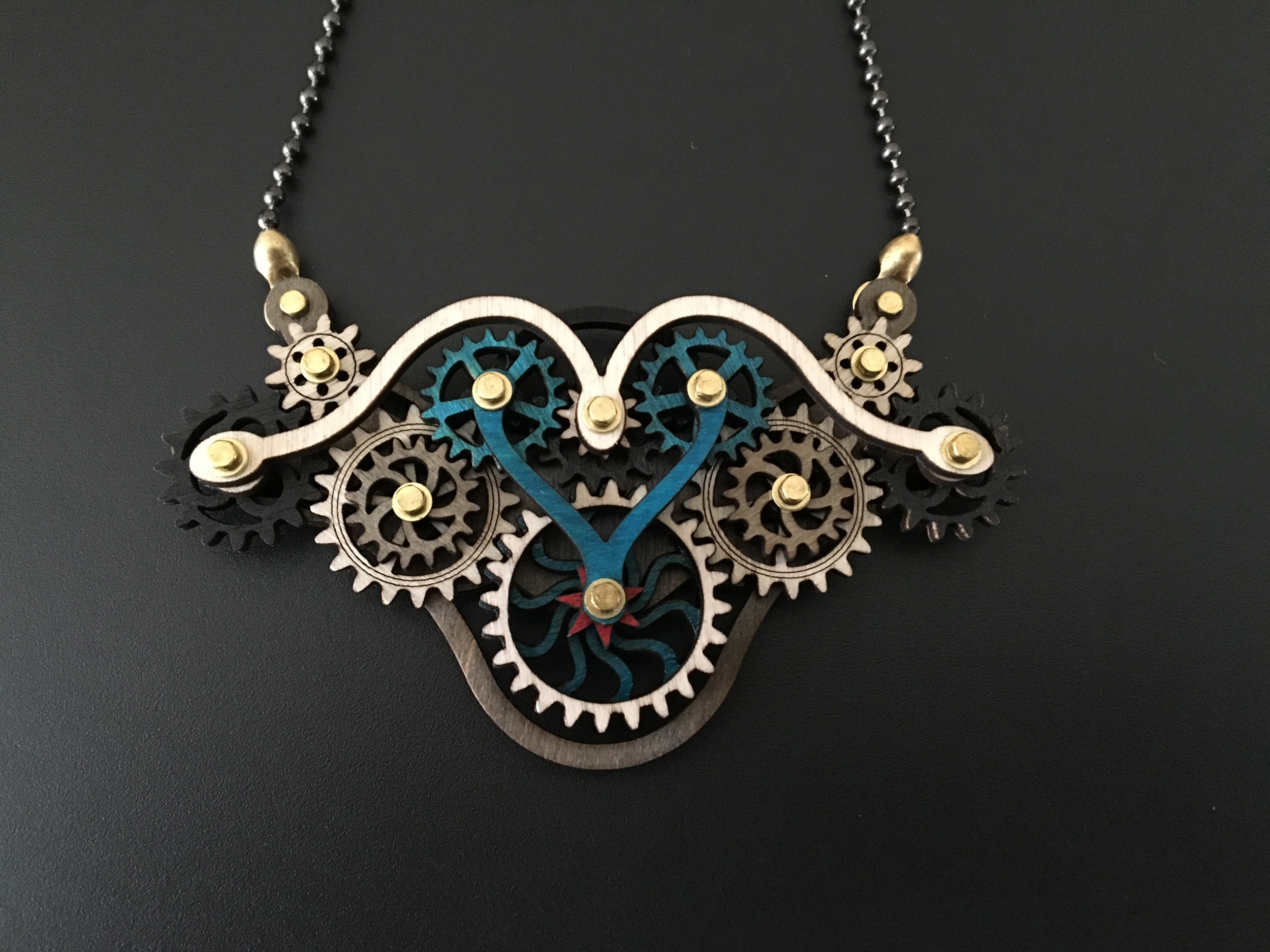 Kinetic Winged Gear Pendant
This pendant is more than the sum of its parts, and full of kinetic energy. I know I'm geared up! What's all the locomotion about? Why dear, all the parts move!
Tip your top hat to this intricate, interconnected, laser-cut design, lightweight wood pieces sourced sustainably, and sophisticated black and grey surrounded by natural wood.
This steampunk pendant will keep conversation full steam ahead, and your admirers admiring.
All pendants come on 30" long that can be cut down to any length
Size 1.5" x 3.45"
Made in the USA
*Product description provided by the Manufacturer.*